---
Je suis membre de l'équipe thématique Combinatoire de l'IRIF ainsi que de l'équipe Graphes, au sein du pôle Algorithmes et structures discrètes dont je suis responsable. Je suis également responsable du projet ERC CombiTop dédié à la combinatoire des cartes (2017-2022).
I am part of the Combinatorics group of IRIF and of the Graph group, both in the ''pole'' Algorithms and Discrete Structures. I have been head of the pole since 2020. I am also the principal investigator of the ERC project CombiTop dedicated to the combinatorics of maps (2017-2022).
Je travaille principalement dans le domaine de la combinatoire énumérative, de l'analyse de structures discrètes aléatoires, et de la combinatoire algébrique. Je m'intéresse en particulier aux cartes (qui sont des graphes plongés sur des surfaces) et aux objets combinatoires ou algébriques qui s'y apparentent (arbres, graphes, intervalles de Tamari, groupes de réflexions...) .
I work mainly on enumerative combinatorics, analysis of random discrete structures, and algebraic combinatorics. I am particularly interested in maps (which are graphs embedded on surfaces) and in related combinatorial and algebraic objects (trees, graphs, Tamari intervals, reflection groups...).
Je suis dans le comité éditorial du Journal Canadien de Mathématiques et du Bulletin Canadien de Mathématiques.
I am on the editorial board of the Canadian Journal of Mathematics and Canadian Mathematical Bulletin.
---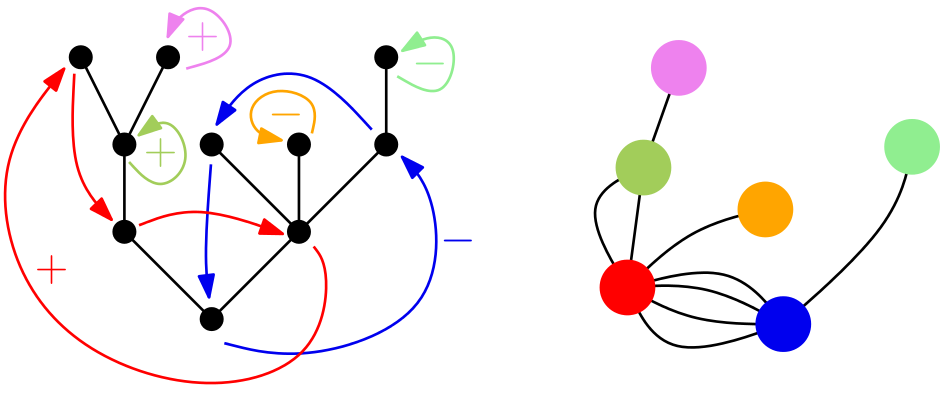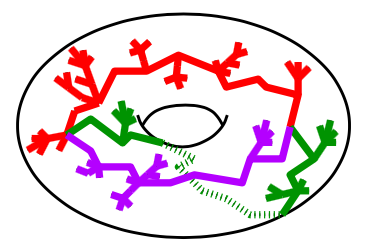 ---
---
---
Teaching and lecture notes
➪ En septembre et octobre 2020, j'interviens pour cinq séances dans le cours « Aspects algorithmiques de la combinatoire » dans le M2 MPRI. Toutes les informations sont disponibles ici.
I sometimes teach. Here is some material:
---
---
Archives (local copies of old websites kept here for reference, not updated anymore)
---